August 20, 2022 – 11:00 am Onwards
MEN'S OPEN C+ LEVEL

PADEL TOURNAMENT


Gear up for the Men's Open C+ Padel Tournament! The tournament will be held in Mina Rashid Indoor Courts, Dubai.
Rules and Regulations:
It is not allowed to make any changes in the teams once the tournament has started.

Padel and Tennis coaches are not allowed to participate.

The Tournament Committee reserves the right to disqualify a team if the level is above C+

Format: Round-Robin and Knockout

Group Stage – Best of 6 Games
Semi finals – Best of

9 games




Finals – Best of 9 games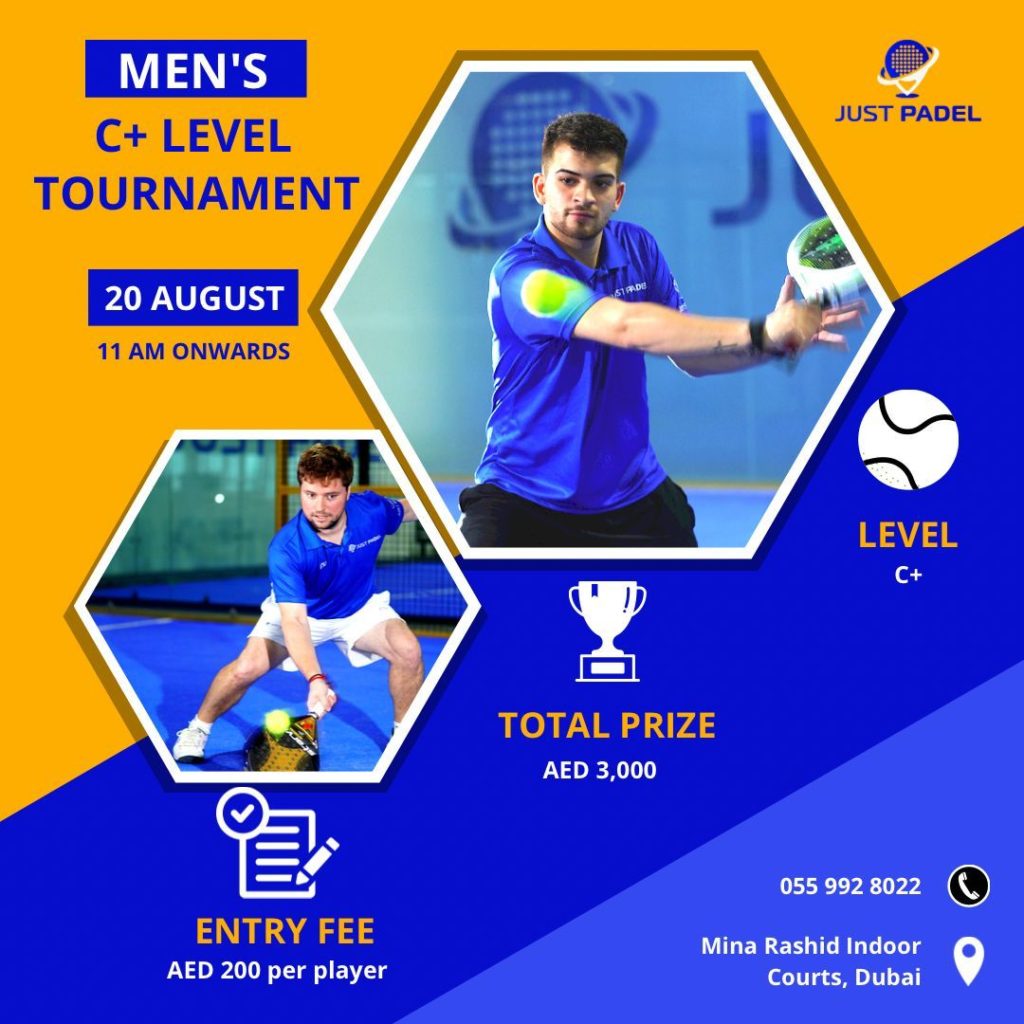 LOCATION: JUST PADEL – MINA RASHID 
with 6 Indoor Padel Courts
Our Mina Rashid facility includes
Need more information? Get in touch now!
Important Notice:
We are committed to providing you with a safe environment following all the health & safety guidelines set out by the local authorities. Just Padel will deliver the event with strict standards of health & safety precautionary measures, including social distancing, contactless transactions and hygiene protocols.