Are you a Padelholic just like us? These Offers are made for you! Enjoy Free Sessions, Amazing Discounts and Benefits!
Purchase your Padelholic deal today with Just Padel and avail your deal across all our top class indoor and outdoor courts, with your family and friends across and take advantage of the range of amenities at selected venues, including free parking, washrooms, shower rooms, praying area and Kona House Coffee overlooking the Padel courts.
Your Padelholic deal is also enhanced by vibrant social events and tournaments held throughout the year and make new friends on court with our match-making feature for our Padelholics!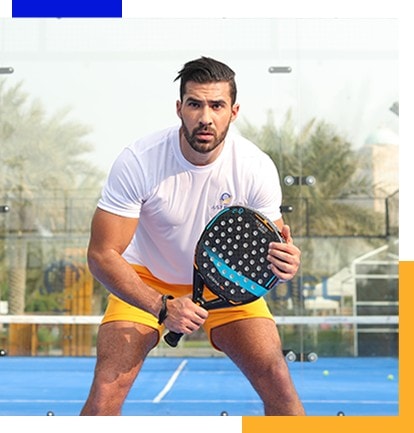 Select the Padelholic deal that's right for you and join our community of players enjoying the Padel revolution!
1 FREE Session for every 6 sessions
2 FREE Sessions for every 10, beyond 30 sessions
3 FREE Sessions for every 10, beyond 50 sessions
AED 11,550
Per 50 Sessions
5 FREE Sessions
for every 10, beyond 100 sessions
AED 23,100
Per 100 Sessions
Advance Sessions Reservation
A session is 45 minutes.

Full payment in advance.

The prices are fixed and will not be changed based on the venues.

5% VAT is included in the above price.

Rackets rental not included.

Discounts on selected Padel products and Kona House Coffee items.

The sessions can be utilized only for court bookings.

Advance reservations are subject to change based on court availability.

The sessions can be transferred and shared between independent individuals, with prior approval from Just Padel management.

For Corporates, prior approval from an authorized point of contact is required.

Just Padel reserves the right to modify the above terms and conditions.
Our goal is to promote and develop Padel, by building sustainable communities for this exciting sport. Players of all ages and skill levels are welcome to be a part of this exciting journey and the ever-growing Just Padel family!
All our facilities includes
Important Notice:
We are committed to providing you with a safe environment following all the health & safety guidelines set out by the local authorities. Just Padel will deliver the event with strict standards of health & safety precautionary measures, including social distancing, contactless transactions and hygiene protocols.