Dec 15, 2022 – Jan 5, 2023

6:00 am to 2:00 pm
Limited time offer ⏳
Book your private coaching session now! 💪🎾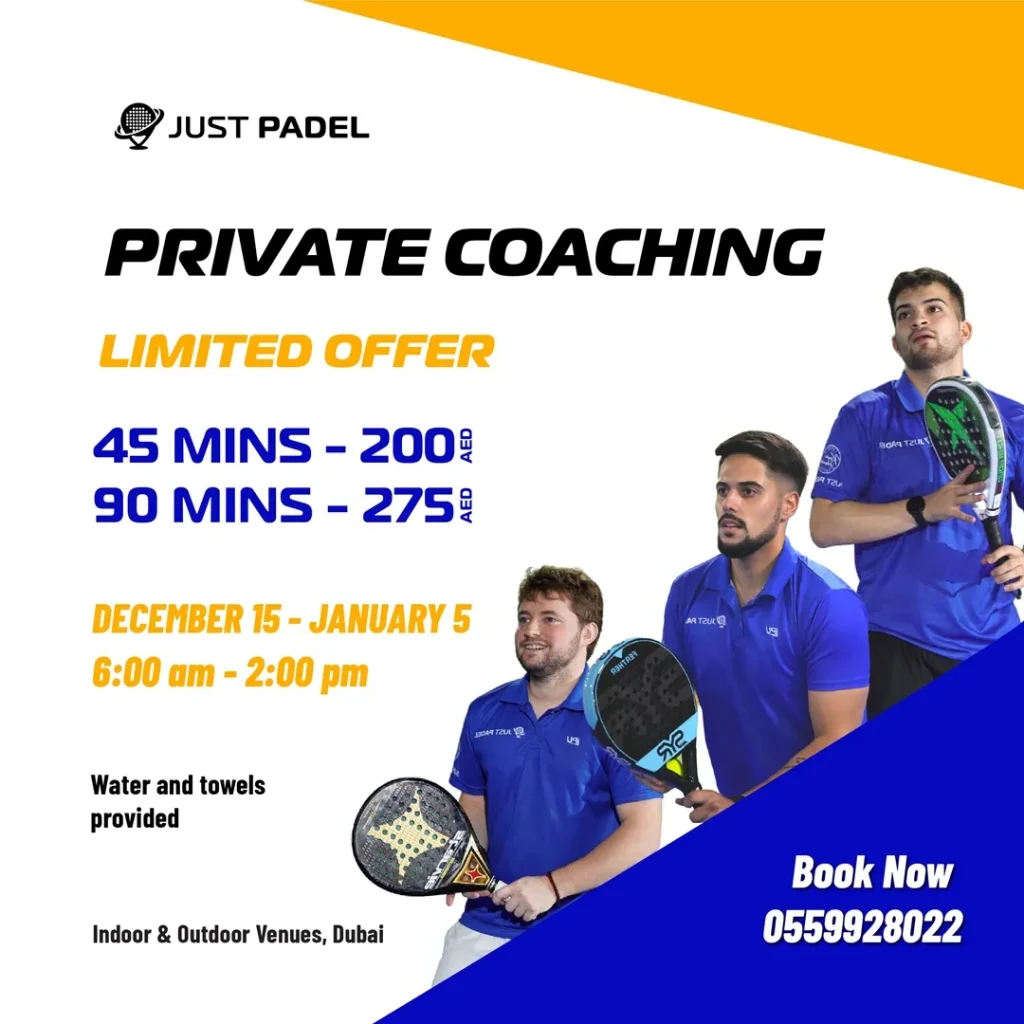 Private coaching offer
With top coaches !
LOCATION: JUST PADEL – MINA RASHID 
Sign up and improve your padel skills
Our Mina Rashid Indoor Facility Includes
Need more information? Get in touch now!
Important Notice:
We are committed to providing you with a safe environment following all the health & safety guidelines set out by the local authorities. Just Padel will deliver the event with strict standards of health & safety precautionary measures, including social distancing, contactless transactions and hygiene protocols.