Nov 4, 2022 – 4:30 pm to 6:00 pm
You are about to take one small step, but, one giant leap for your Padel skills. We are delighted to invite you to our Padel Clinic which is suitable for Beginners to Pro Padel Players. You are at the right place if you or your team want to become better Padel players! Join us for a fun yet intensive clinic with our highly experienced Padel coaches, at our indoor facility in Mina Rashid, Dubai.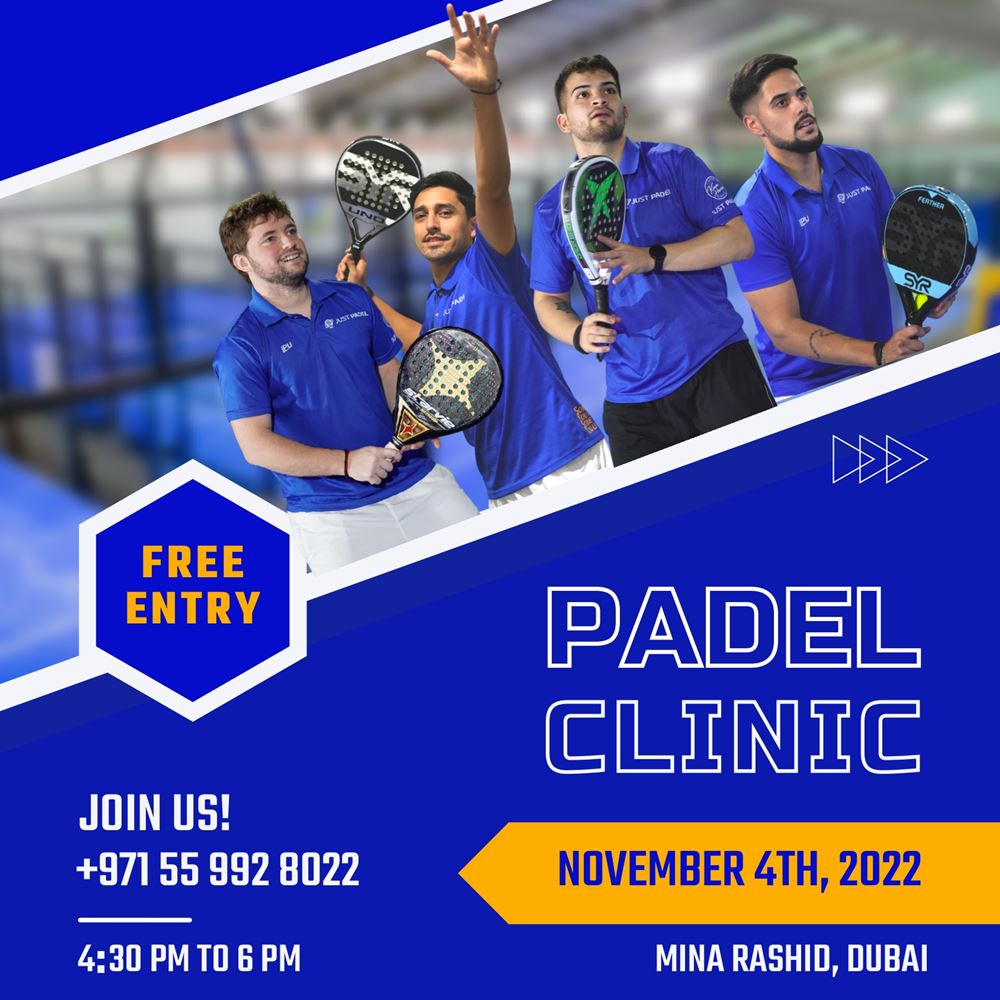 Free Padel Clinic
With top coaches !
LOCATION: JUST PADEL – MINA RASHID 
with 8 Indoor Padel Courts
Sign up and improve your padel skills
Our Mina Rashid facility includes
Need more information? Get in touch now!
Important Notice:
We are committed to providing you with a safe environment following all the health & safety guidelines set out by the local authorities. Just Padel will deliver the event with strict standards of health & safety precautionary measures, including social distancing, contactless transactions and hygiene protocols.