10 Nov, 2023 – 03:00 pm to 05:00 pm


Join us on November 10th at Marina Mall for a spectacular Padel Social in celebration of Employee Day! Gather with colleagues for an enjoyable day of social games, fostering team spirit and camaraderie on the Padel courts. It's the perfect opportunity to unwind, connect, and make lasting memories. Don't miss out on the fun – mark your calendars for a day of active play and shared laughter at Marina Mall!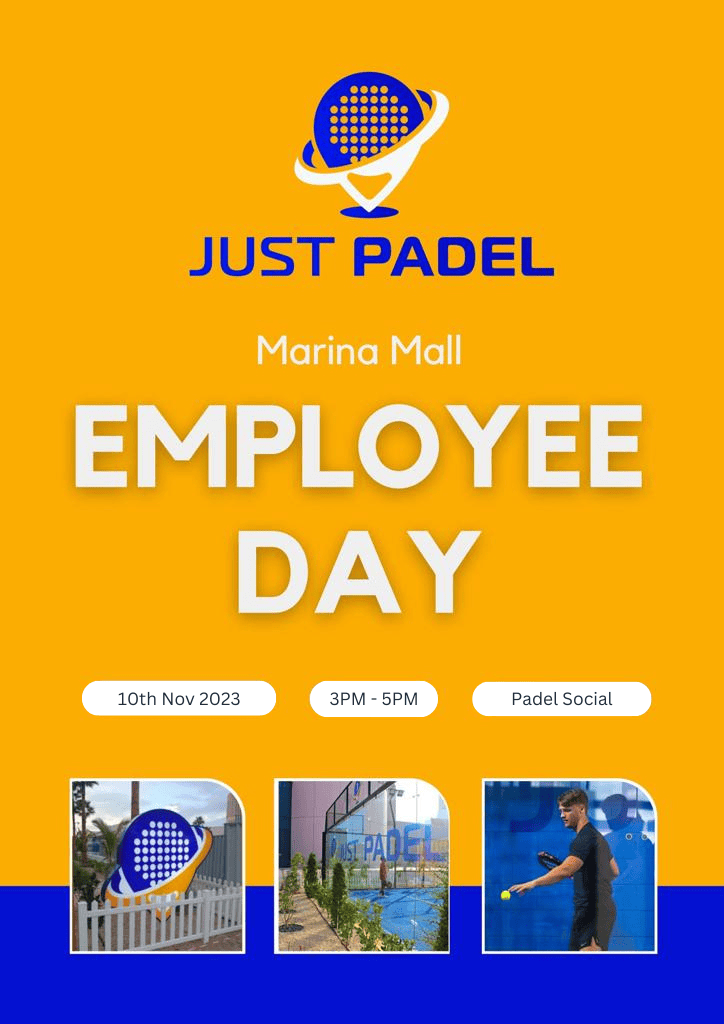 LOCATION:
JUST PADEL – Marina Mall – Abu dhabi
Our Marina Mall Facility Includes
Need more information? Get in touch now!
Important Notice:
We are committed to providing you with a safe environment following all the health & safety guidelines set out by the local authorities. Just Padel will deliver the event with strict standards of health & safety precautionary measures, including social distancing, contactless transactions and hygiene protocols.