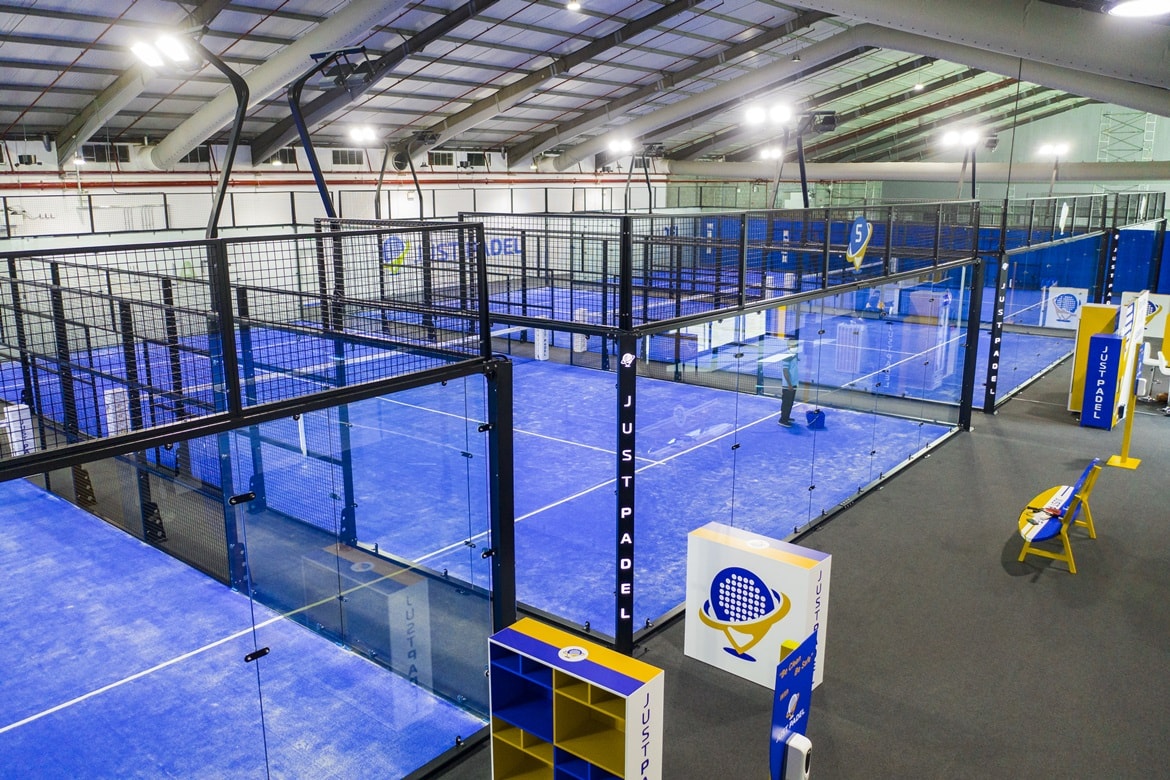 Padel has been considered one of the fastest growing sport in the world and it's popularity in the UAE is no exception.
Just Padel has recently launched its state-of-the-art Padel facility in Mina Rashid, Dubai with 7 stunning indoor Padel courts.
The facility has had a great response and the management staff makes sure that you have a fantastic Padel experience. The whole atmosphere is fun and lively with players of different age groups interacting with each other and growing the Padel community in Dubai and the UAE. The location of this facility is easily accessible from anywhere in the city.
The indoor facility is air conditioned with LED lighting systems, music and is equipped with washrooms, lounge/rest areas and provisions for beverages. There is also ample car parking spaces available along with wheelchair accessibility. There are plans to include more amenities soon.
The seamless court booking system along with the provision of rackets and balls for rentals helps the facility to accommodate 28 players at once. As a part of its promotions, Just Padel is also offering free exciting merchandises for players who book the court and play for more than one hour!
The Just Padel facility at Mina Rashid is operational from 6:00 AM to 3:00 AM which offers players numerous booking slots to choose from. It also has a dedicated schedule only for women on Tuesdays, Sundays from 6:00 AM – 6:00 PM and on Saturday from 6:00 AM – 12:45 PM.
The rackets which are rented by the players are sanitised by the housekeeping after each session to adhere to the Covid guidelines, and they also ensure that the facility remains spotlessly clean at all times.
To book and enjoy your Padel session at Mina Rashid, click here.
For additional information, you can reach out to our Mina Rashid customer care on +971 45463800